Uninstallation
To uninstall reWASD, you need to open the uninstallation wizard. There are several ways to do that:
Open the location with reWASD files: the default path is C:\Program Files\reWASD. Or simply open the contextual menu of the reWASD shortcut, that usually can be found on Desktop, and choose Open file location. Then find the uninst.exe file and execute it.
Right-click the Windows icon in the lower left corner and pick Apps and Features. Find reWASD in the list of applications, click on it and choose Uninstall.
No matter what way you have followed, the following window opens: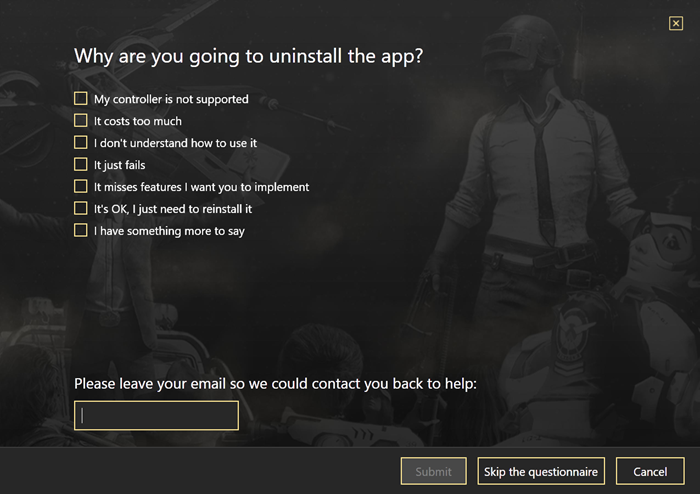 Unclick Send feedback if you don't want to share your thoughts about reWASD with our team
Press Uninstall to completely delete the software or Cancel in case you have changed your mind
Note, that all the configs that you have created while using reWASD will stay on your computer after the uninstallation.
Wait a few moments until the uninstallation process is over. Now you need to reboot your PC. To do that, press Reboot now, or press Cancel if you want to do it later.
---
○ reWASD Forum ○ Support request ○ Facebook page ○ Discord text chat ○