Update
Keeping your software up to date is important. reWASD checks for updates once in a couple of days, and you will see the green arrow sign in the upper-right corner. It means that a newer version of reWASD is available. If you want to do it manually, you can to do the following:
Go to Preferences, the General tile opens right away. Press Check for Update to know if there's a newer version of the software
If there are no updates available, you will get the following message: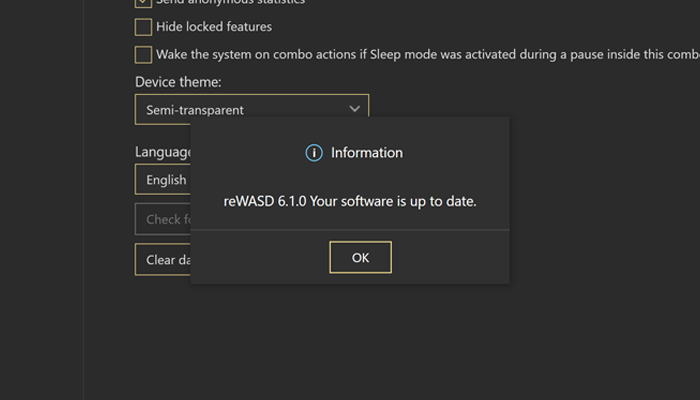 If there is a newer version, you will get this window, and you can press Download to update reWASD right away: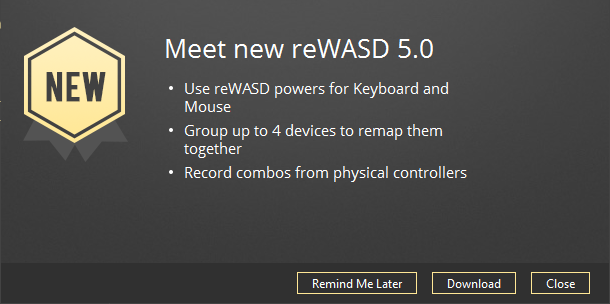 You can also check for updates by visiting a personal DAEMON Tools account. You will see the note New version available near the product name. You also can download an older version of the software, if you need one.
---
○ reWASD Forum ○ Support request ○ Facebook page ○ Discord text chat ○