Blocklist
This tab helps to manage the list of devices you have chosen to hide. All the connected unhidden devices are displayed in the lower left corner, in the Device list.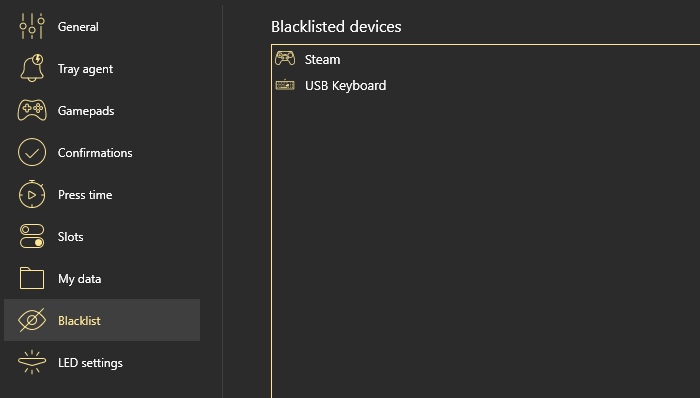 To hide some of them, you need to follow these steps:
Pick the device you want to hide, click on it with a left mouse button
Now open the contextual menu of the highlighted icon below, and pick Do not show in reWASD
Now this device will appear in Blocklist, and you will not be able to use it again until you remove it from the Blocklist.
To remove the device from Blocklist, you need to follow these steps:
Open Preferences and go to Blocklist tab
Find the device you want to see in reWASD device list, and press the cross on the right of it
Done, you will see this device in the device list.
Don't forget to press Apply to save the changes. Press Back to return to the main interface.
---
○ reWASD Forum ○ Support request ○ Facebook page ○ Discord text chat ○