reWASD Junior Companion app
Starting with reWASD 5.8, we have released reWASD Junior — a Companion app that will help you manage what reWASD does on your PC without opening the interface.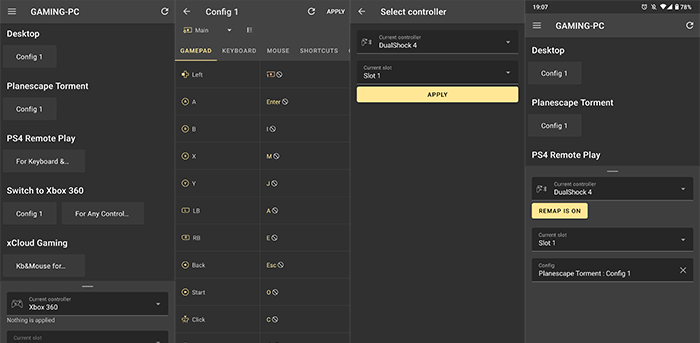 Here's what you can do with the help of reWASD Junior:
Browse the configs that are currently on your PC
See the list of connected devices
Apply configs to the devices that are currently connected to PC
Turn Remap on \ off through the application
To use reWASD Junior you need to:
Install it to your Android device (and have installed reWASD on your PC)
Make sure your PC and Android device are connected to the same local network
Follow the instructions in the app to connect to PC with reWASD installed
Done!
Check out what setting your can change on your PC in Preferences — Server.
---
○ reWASD Forum ○ Support request ○ Facebook page ○ Discord text chat ○